THE EVERY OTHER DAY DIET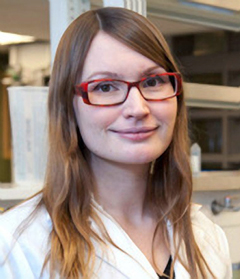 "Should I keep a food diary while doing EOD?"
I would definitely recommend keeping a food diary on diet days, particularly when you start EOD. Recent research suggest that people who keep food diaries can lose 30-50% more weight than people who do not keep food diaries. Using electronic/smart phone diaries have been shown to be better than paper journals (most likely because you always have it on you).
As for the feast day, I would only recommend keeping a food diary if you are not losing any weight after a few weeks of EOD. Approximately 10% of our subjects overate on feast days and did not lose weight. However, when they started keeping track of their calories, the majority were able to lose a substantial amount of weight.
Read the full abstract on Pub Med 
Notes: We've personally seen the success Dr. Varady refers to regarding keeping food diaries. It's easy to have portion distortion. We don't do it intentionally or because we lack determination, will or honestly. But it's often difficult to look at a serving and guess the true size or weight of something. Using a food diary, especially an electronic one encourages you to actually put in accurate weights and measures. Fast Days Healing Days prefers using a kitchen scale over cups or tablespoons. Some foods compact more than others (think about lettuce and spinach, probably no two cups are the same). Three ounce of romaine is three ounces of romaine when measured under the same conditions (same scale, same day with the same humidity, same lettuce and level of moisture content, etc). It just takes more variables out of tracking food numbers.
The other great thing about keeping a food diary is that if you have to go to the trouble to write something down and "be accountable" for it, you often won't–especially if it's an un-planned bite or two of eighteen of food! We think food diaries aid accountability.
The last thing food diaries do to help you lose more weight is they help identify trends. If you know this week, you've suddenly stopped losing weight, you can refer to the diary. You can see if you are eating new things or bigger quantities that may have an effect on weight loss. You can also look back to see the weeks where you sailed through easy-breezy and identify what foods you were eating then, what activities you participated in and you'll know what you need to do to revamp your lifestyle to correct things and get back to losing.
Two thumbs up for food diaries, Dr. Varady!
Fast Days Healing Days is happy to answer generic questions about the EOD diet or alternate day fasting in the comments section of this post. To ask Dr. Varady a question regarding the EOD diet or this post, please visit her Facebook Fan Page and direct your questions to her. Be sure to visit Dr. Varady's EOD Diet website.
Add The Every Other Day Diet to your health and fitness library today. Please support our trusted partner, Amazon.com