Recent Posts From
All Categories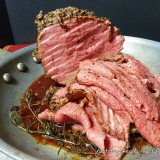 What is beef eye of round roast or steak and what's its English equivalent? Join Fast Days Healing Days as they define the cut of beef known as eye of round or beef eye of round, and find out how it fits into a healthy 5:2, 4:3, EOD, ADF, or JUDDD lifestyle.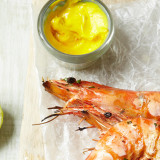 Jacqueline Whitehart from 52 Recipes blog brings you another spring and summer, light and refreshing 5:2 Fast Day (FD) meal that's perfect for any intermittent fasting lifestyle. Enjoy Barbequed Tiger Prawns with Saffron Aioli in under 10 minutes, while Susie T. of Fast Days Healing Days shares the value of 10 minutes! Real FD food in 10 minutes. Can't beat it!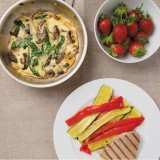 Interested in losing weight and getting healthy while dieting only 2 days per week? That's exactly what authors Michael Mosley and Mimi Spencer profess in the acclaimed (and controversial) intermittent fasting diet sweeping the globe, The Fast Diet – Lose Weight, Stay Healthy, and Live Longer With Intermittent Fasting. Susie T. of Fast Days Healing Days explains why this new variation of a very old dietary practice, might be just what the doctor ordered.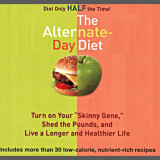 Join Brian Hall of Fast Days Healing Days as he explores and reviews The Alternate Day Diet, by Dr. James B. Johnson, plastic surgeon and researcher out of LSU in Louisiana. Also known as the Johnson Up Day Down Day or JUDDD Diet for short, The Alternate Day Diet claims you can diet only half the time and lose weight and improve your health. The diet, based on SIRT1 gene activation features a 2 week induction phase followed by an on-going weight loss phase where you determine your level of alternate day intermittent fasting.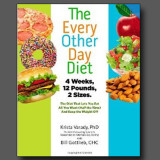 Fast Days Healing Days review's the latest alternate day fasting diet book, The Every Other Day Diet by Krista Varady, Phd. Move over 5:2 Fast Diet and JUDDD, there's a new boss in town and she's gunnin' for bear. Join us to discover the weight loss wave sweeping the nation.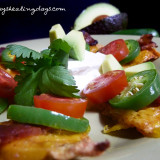 Is it really possible? Can there truly be such a thing as 5:2 Fast Day or ADF-friendly (alternate day fasting-friendly) Nachos? Or even better–BACON nachos? Well Fast Days Healing Days and Brian Hall, show you it's entirely possible to enjoy FUN Food on Fast Days (FDs), with his Psylli Bacon Nachos featuring low calorie and low carb chips made from psyllium husk. Not only do you get to enjoy nachos, but with this 2 Meal + Snack Fast Day Meal Plan, you enjoy a filling and nutritious afternoon snack and a Shrimp & Feta Chopped Salad for dinner. Be sure to check out the FDHD Meal Plans for more ideas and creative inspiration for Fast Day meal planning.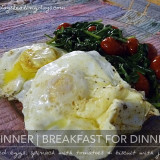 Sometimes the last thing you feel like doing on a Fast Day (FD), is cooking. We're foodies here at Fast Days Healing Days, and even we want EASY every now and then. Eggs top our easy list and BRINNER (Breakfast For Dinner) usually wins in the rock-paper-scissors game of 5:2 or ADF fasting meals on the fly, when you don't feel like cooking. Susie T. Gibbs brings you a super simple One Meal | FDHD Meal Plan featuring BRINNER, and highlighting the incredibly delicious and humble egg. Oh, did we mention this is a budget-conscious meal? It's cheap! Eggs fried in olive oil and baby spinach sautéed with garlic and grape tomatoes make a dynamic Fast Day (FD) duo! And, should you be so bold to make the quick, Low Carb Southern-Style Biscuits from Fluffy Chix Cook and serve it with a pat of grass fed butter and a smidge of sugar free apricot jam. Well it's simple perfection…no hyperbole involved.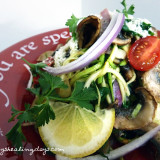 Fast Days Healing Days and Susie T. prove that 500 calorie, intermittent fasting FDs or DDs (Down Days) do not have to be boring, nor are they filled with deprivation. This fast day meal plan features 2 meals and dessert for under 500 calories. When springtime rolls around, it's only natural to begin craving lighter tasting meals that don't sit as heavily in your tummy. This FDHD Meal Plan is a perfect 5:2 Fast Day and also jives with a 500 calorie intermittent ADF style diet such as 4:3, JUDDD or EOD. Light zoodles or zucchini noodles combine with gorgeous pan roasted mushrooms, super greens and lemon for a filling and flavor-packed lunch. Dinner is more light fare that doesn't feel like diet food: avocados, blue cheese, crisp veggies and leftover grilled chicken make a very UN-boring dinner salad. (Psssst: leftover meats are a lifesaver when living a healthy lifestyle–adding protein and flavor to salads, "pastas," and soups in seconds–with little effort. And there's ever room for dessert.