THE EVERY OTHER DAY DIET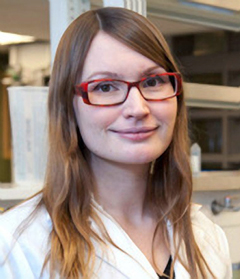 What is the Every Other Day diet?
It's quite simple: It consists of a "diet day" where you eat a 500 calorie lunch only, alternated with a "feast day" where you eat whatever and whenever you want.
Recent studies from our lab show that people can lose between 10-30 pounds in 8 weeks!
Notes: Dr. Varady also says that if you are having trouble eating all of your calories at one meal, you can have a small 50-100 calorie snack and a slightly smaller main meal. Their research shows the fewer meals eaten, the better the response to the diet, especially in terms of weight loss. It's very easy to succumb to portion distortion and to inadvertently underestimate the number of calories consumed. The smaller the number of meals, the smaller the possible error, ensuring that you hit your targeted "magic number" as discussed in Chapter 1 of The Every Other Day Diet.
What type of intermittent fasting do you practice? Are you 5:2, 4:3 (aka EOD or ADF), or another plan? Drop us a comment and let us know! Looking forward to hearing from you.
Fast Days Healing Days is happy to answer generic questions about the EOD diet or alternate day fasting in the comments section of this post. To ask Dr. Varady a question regarding the EOD diet or this post, please visit her Facebook Fan Page and direct your questions to her. Be sure to visit Dr. Varady's EOD Diet website.