THE EVERY OTHER DAY DIET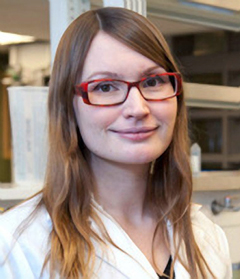 Dr. Varady's Quick Tip:
In a recent study, we found that people could exercise on the fast day, but lost more weight if they exercised in the morning rather than the afternoon.
Why is this? People tend to have a hunger surge about 40 minutes after exercising. Thus, if you exercise in the morning on the fast day, you can eat your lunch shortly after training. In contrast, if you exercise in the afternoon, you'll be more likely to cheat and grab a snack to sooth the hunger surge.
Notes: According to Dr. Varady, her research at the University of Illinois at Chicago shows you can turbocharge the EOD Diet with exercise. Be sure to read about it in Chapter 6 of The Every Other Day Diet. Dr. Varady's research also shows that exercising helps build new healthy lifestyle habits and reshape our interaction with food. According to a Dr. Varady's latest study, people who exercised were less likely to cheat or overeat on their Fast Days (FDs).
Do you exercise as part of your intermittent fasting diet? If so, what kind of exercise do you do (cardio or weight lifting)? How many hours per week do you exercise?
Fast Days Healing Days is happy to answer generic questions about the EOD diet or alternate day fasting in the comments section of this post. To ask Dr. Varady a question regarding the EOD diet or this post, please visit her Facebook Fan Page and direct your questions to her. Be sure to visit Dr. Varady's EOD Diet website.