THE EVERY OTHER DAY DIET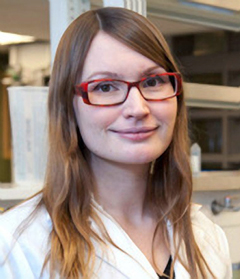 Mark asks: "Do EOD and 5:2 help to lower IGF-1 levels?"
IGF-1 (insulin-like growth factor-1) is a hormone that looks like insulin, and plays an important role in growth. High blood levels of IGF-1 are thought to be harmful, as they are correlated with aging and increased cancer risk.
Recent findings from our lab show that 12 weeks of EOD helps to lower IGF-1 (when a person achieves at least 5% weight loss).
A lot of people start 5:2 to lower their IGF-1 levels (since Michael Mosley lowered his using 5:2). In the study by Harvie et al., the effect of fasting on IGF-1 was tested. This study shows that fasting two consecutive days per week for 24-weeks has no effect on IGF-1 levels. I'm not sure, but is this finding discussed in the "Fast Diet" book? I've attached the Harvie et al. article here for those who are interested…
Thanks for the great questions!
Notes: Dr. Varady discusses in her book, The Every Other Day (EOD) Diet, that these types of questions are part of her mission in teasing out the effects of every other day dieting. For instance, she freely talks about the need for studies that help separate the actual effect of the fasting from the effects of losing weight. The idea is it's possible the decrease in IGF-1 comes not from fasting but directly because of at least a 5% weight loss.
From Fast Days Healing Days perspective, it's  true that whether or not EOD, ADF, or 5:2 actually reduce IGF-1 through the diet's mechanics, these diets provide powerful alternative lifestyles that offer help to many, resulting in thousands, losing 5% or more of their body weight and realizing health benefits as a result-including reducing IGF-1 levels.
Fast Days Healing Days is happy to answer generic questions about the EOD diet or alternate day fasting in the comments section of this post. To ask Dr. Varady a question regarding the EOD diet or this post, please visit her Facebook Fan Page and direct your questions to her. Be sure to visit Dr. Varady's EOD Diet website.