THE EVERY OTHER DAY DIET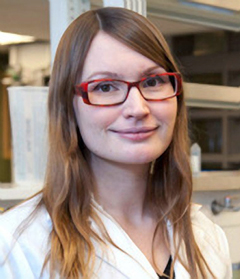 Sarah asks: "Can you please provide concrete examples of what we should be eating on the 500 calorie diet days?"
Great question. As you've probably read in previous posts, I would recommend 70-80 grams of protein and plenty of non-starchy vegetables on diet day. I personally like to have a salad with chicken. I like that this meal is filling, it takes a while to eat, and it's high in protein, fiber, vitamins and minerals. Just make sure you measure out your dressing though! Salad dressings are sneaky high-calorie foods. If you're not into chicken, tuna is also a great option as this food is almost 100% protein.
However, since everyone has different food preferences, we included dozens of 400-500 calorie meal options in the book (EOD Diet) (original recipes and prepared food items) to make diet days easier.
Notes: It's sometimes hard to get in 70-80 grams of protein, especially in a single meal. Here are some common amounts of protein and serving sizes:
8 ounces Roasted Chicken Breast, meat only without skin – 73 grams protein, 372 calories
9 ounces Roasted Pork Tenderloin, meat only, no fat – 68 grams protein, 424 calories
9 ounces Roasted Turkey Breast, meat only without skin – 67 grams protein, 444 calories
8 ounces Roasted Beef Bottom Round, meat only, no fat – 62 grams protein, 497 calories
12 ounces Boiled Shrimp, meat only, no shells – 71 grams protein, 337 calories
10 ounces Sockeye Salmon, wild caught (raw weight) – 60 grams protein, 476 calories
12 ounces Snapper, wild caught (raw weight) – 70 grams protein, 340 calories
4 cups Egg Beaters – 76 grams protein, 400 calories
6 large Eggs – 38 grams protein, 444 calories
42 ounces Silken Tofu – 71 grams protein, 425 calories
We are happy to share some of our near zero calorie Sauces and Dressings that make protein feel more satisfying.
(Here's a confession. On FD instead of following Dr. Varady's protein recommendations which are very good recs, I try to get the CDC minimum requirement, which for me is between 46-60 grams per day. Remember the CDC number is a minimum, not an optimum! And protein requirements vary by individual based on LBM (Lean Body Mass), sex, age, activity, state of health, etc. It's just easier for me to eat the CDC amount because I prefer the bulk of veggies and a bit of fat with less protein on Fast Days (it's a personal preference). The CDC amount gives me enough calories leftover to add some beautiful, bulky low calorie and low glycemic index veggies into the meal with a bit of a sauce for flavor and a dash of healthy fats. Fast Days Healing Days is also working all the time to bring you new Meal Plans to help inspire you to create your own!
Fast Days Healing Days is happy to answer generic questions about the EOD diet or alternate day fasting in the comments section of this post. To ask Dr. Varady a question regarding the EOD diet or this post, please visit her Facebook Fan Page and direct your questions to her. Be sure to visit Dr. Varady's EOD Diet website.